Product Information
3 bedrooms luxury modified shipping container homes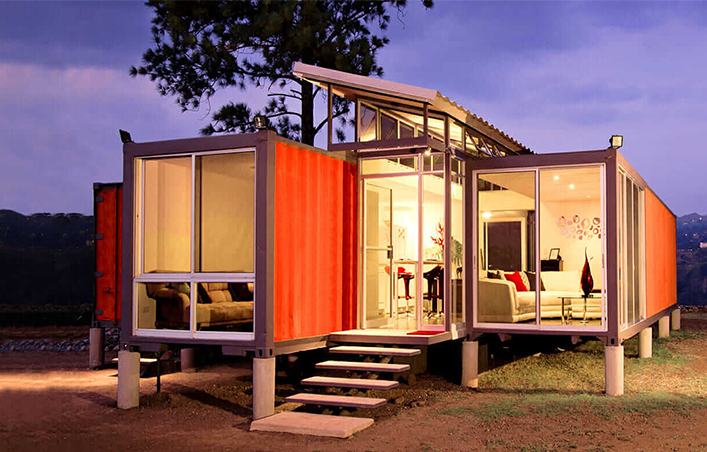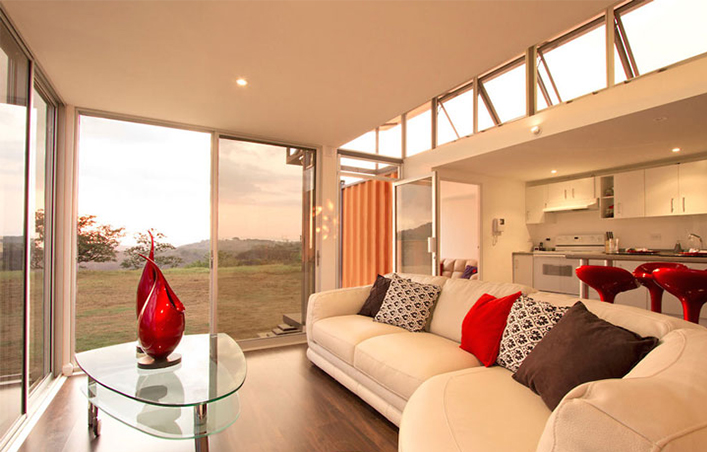 This architectural masterpiece is a great example of how far a little creativity can go.
Considering that the main challenge faced by shipping container homes enthusiasts is too much length and not enough width, we place two containers side-by-side to create a spacious and
extremely scenic modern home.
The extensive use of glass for the outer walls further enhances the effect of space, making the house appear like an impressive blend of the regular indoors and an adventurous outdoor space.
To continue the thriftily sustainable theme of Containers of Hope, this angled roof section is made up of the metal sheeting that was cut out of the walls of the shipping containers to make space
for the windows. Its intelligent, well-thought-out design measures
Transform container house Features:
1. Reliable structure:
ISO shipping container structure is design for cargo transportation, which meets the design requirements of stable performance of living with insulatuion and interior finishing of electrical,HVAC,
plumbing and furnitures.
2. Easy to install and relocation :
Standardized containers thats exactly same size as ISO shipping container it can be sited on any trucks and on board of the vassel, make it easy to transport and ready to use with all finishings.
It is especially suitable for emergency projects.
3. Attractive appearance:
Paintings on containers, the whole structure is durable and novelty.
4. Environment friendly and economical:
Reasonalbe design makes it reusable. The reusable character makes it environment friendly and economical.
5. Cost efficient:
First class material, reasonable price, once and for all investment, low requirements for base and
short completion time make it cost efficient.
6. Relocatable:
It can be relocated more than 100 times. It has 30 to 70 years durability
Optional design