Product Information
Cheap and durable prefab modular container house for sale

Features :
1. Movable, thus avoiding the waste of resources caused by house demolition.
2. More energy-saving and environmentally friendly, saving at least 80% of water resources compared to traditional toilets.
3. The floor space is small. Compared with the traditional toilets, the mobile toilets have greatly saved the land area, which just caters to the current situation of land tense.
4. Beautiful and generous, on the basis of ensuring practicality, paying attention to the importance of beauty and becoming a brigade ascenic spot of scenic spots and parks.
5. Significantly save labor and cost during construction. The construction of traditional toilets usually needs to be selected, purchased, constructed, completed, put into use, etc., while the mobile toilet is a finished product produced by the manufacturer, which can be used directly after installation.
Detail specifications
Size : 2200*5800*2800 mm W*L* H
Steel frame : Composed floor , roof and the steel corner post
Wall : 50/75 mm EPS/rockwool/ glass fiber /PU sandwich panel
Roof : 50-100 mm EPS/rockwool/glass fiber with single side aluminum foil
Floor : Structral board + PVC floor
Window : double glazed PVC/ aluminium alloy window
Door : Glass door , wood door and titanium magnesium alloy door
Electrical /Pipeline : Optional
Bahtroom : optional ( toilet , shower room and the wash basin )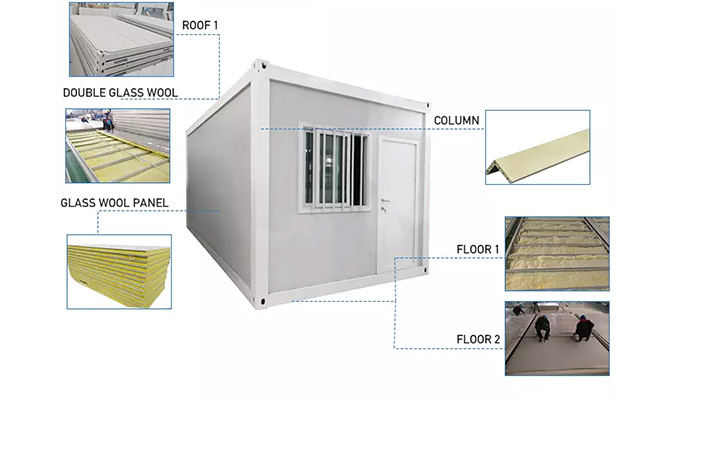 Assemble
Easy and fast assemble of the container house save much time and engery , it can moved to another building site by repeating disassembling . The life-time is 25 years ,we are flat pack container manufacturer provide expandable container house,we can guarantee quality.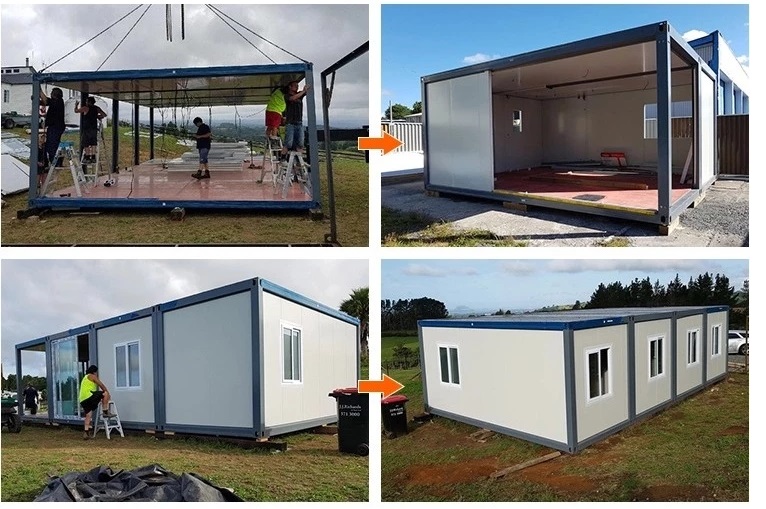 Transport
Optional 1 : Material mixed loading in 1*40 HQ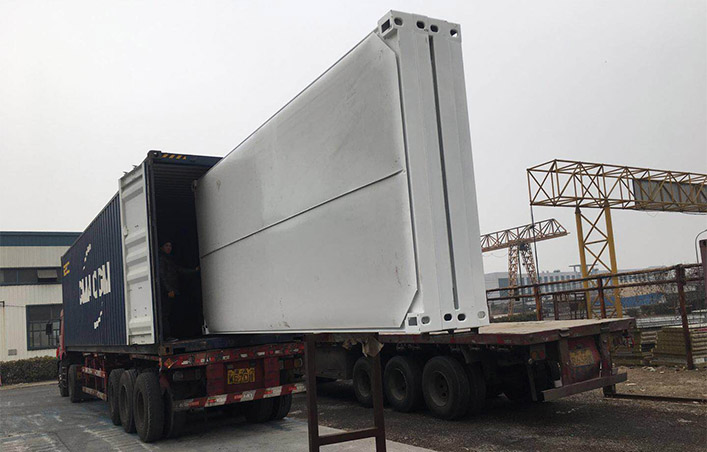 Optional 2 :
Flat packed packages loading in 40 HQ