Product Information
Prefabricated container school in Africa
Flat pack container house is popular for container units particularly schools for example as they are modular and you don't need to stop at 20ft x 8ft size - you can keep building to it to form 20ft x 16ft or 20ft x 24ft open plan spaces for example! And also can be combined by vertical to be 2 or 3 floor .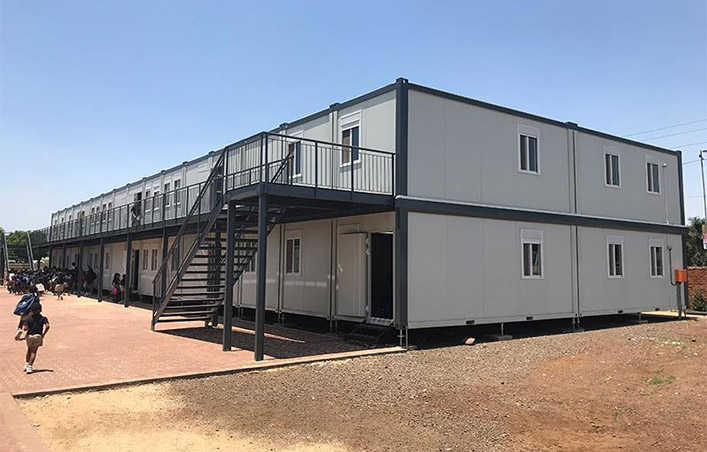 These containers come in as a flat-pack unit and are then built up in sections. As standard, they come with 2no. windows complete with safety barriers & 1 no. secure personnel door. The sandwich panel is already insulated and lined and container wiring for electrics.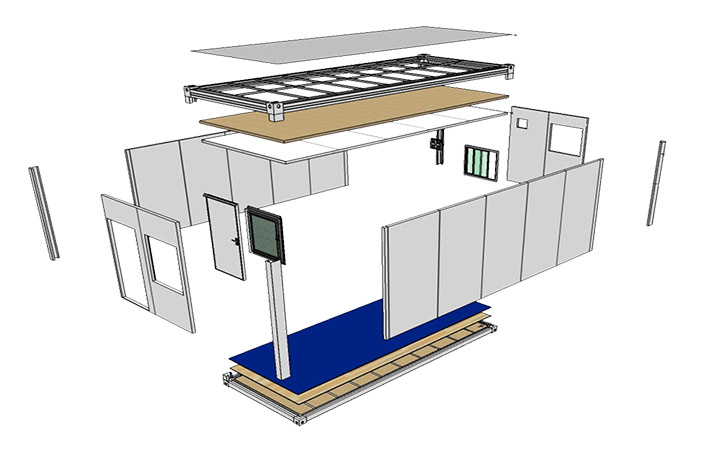 The assemble is very easy and quick .
You need to first lift the four corner posts and then have the full 20ft x 8ft roof section lifted into position and bolted in. Once this part is complete it is just a case of slotting the 8ft x 4ft panels into position to suit - imagine let go! (you choose where you want the window & door panels to suit your requirement).
We can supply the units in flat-pack format container houses , we can erect prior to delivery or we can erect on site if you require a larger build.
‍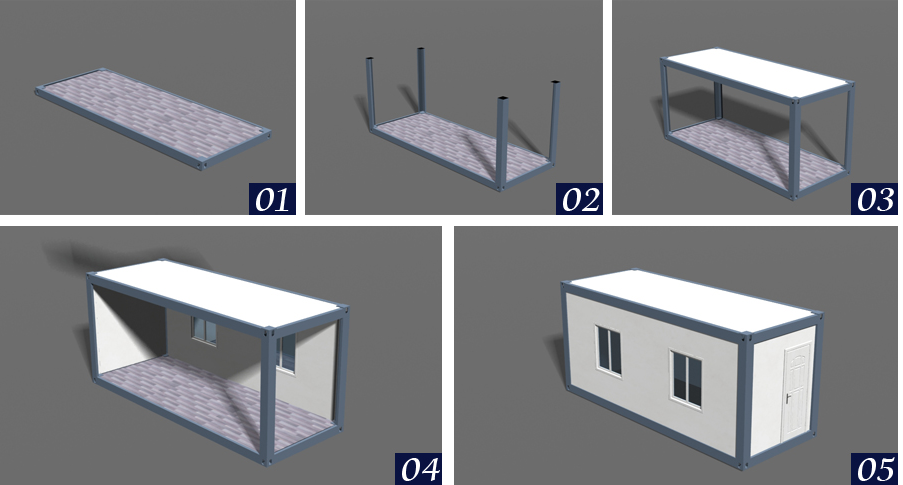 Interior reference photo