Product Information
Prefabricated container school in Africa
Flat pack container house is popular for container units particularly schools for example as they are modular and you don't need to stop at 20ft x 8ft size - you can keep building to it to form 20ft x 16ft or 20ft x 24ft open plan spaces for example! And also can be combined by vertical to be 2 or 3 floor .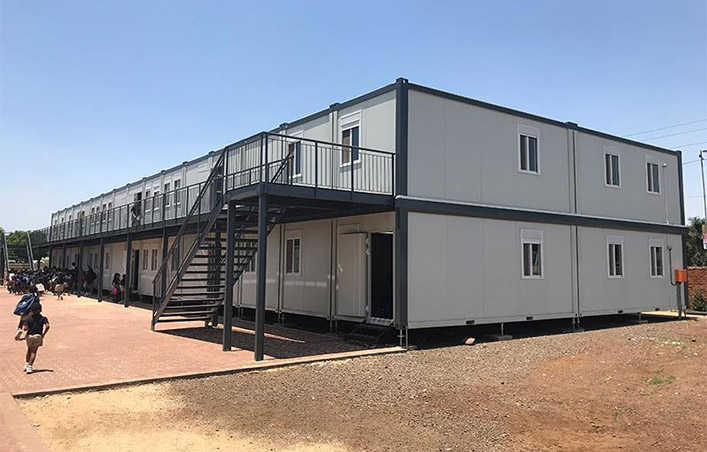 These containers come in as a flat-pack unit and are then built up in sections. As standard, they come with 2no. windows complete with safety barriers & 1 no. secure personnel door. The sandwich panel is already insulated and lined and container wiring for electrics.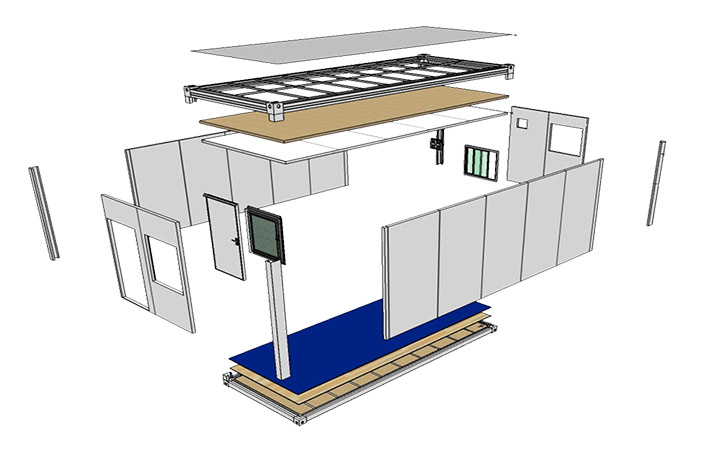 The assemble is very easy and quick .
You need to first lift the four corner posts and then have the full 20ft x 8ft roof section lifted into position and bolted in. Once this part is complete it is just a case of slotting the 8ft x 4ft panels into position to suit - imagine let go! (you choose where you want the window & door panels to suit your requirement).
We can supply the units in flat-pack format container houses , we can erect prior to delivery or we can erect on site if you require a larger build. we are flat pack container manufacturer provide expandable container house,we can guarantee quality.
‍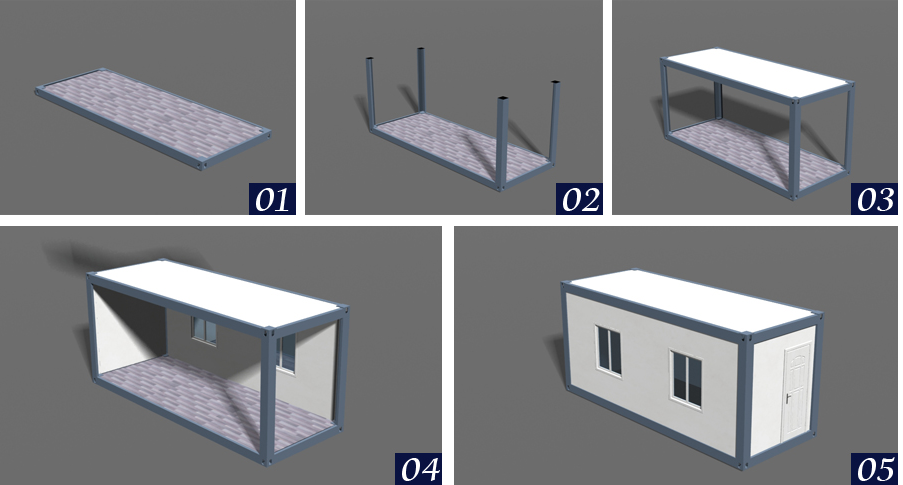 Interior reference photo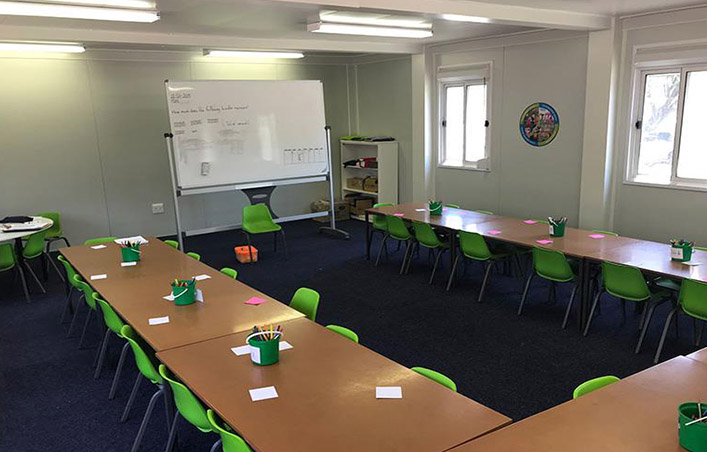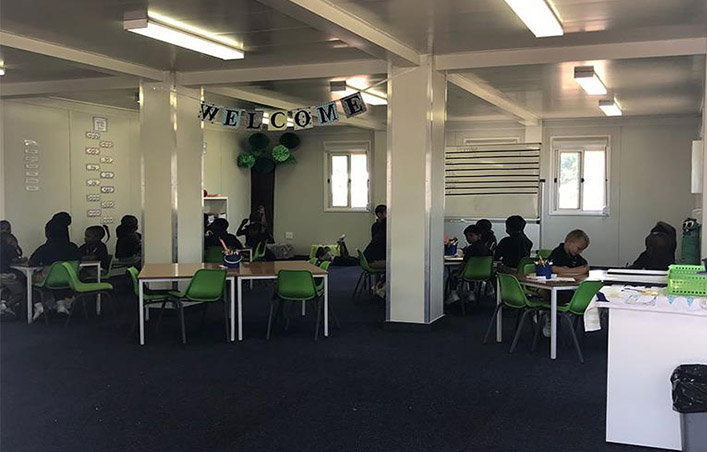 Hebei weizhengheng modular house co., LTD., the leader of China's container industry, has always been to promote and popularize green, energy-saving housing as its own responsibility, dedicated to the development, promotion, research and application of energy-saving building products.
Harmonious working atmosphere and excellent working team make it better and better, more and more diversified, not only beautiful and generous, but also widely used.
Is a design, production, construction, marketing integration of professional companies.
Weizheng from the conception of the project, design to production, construction and installation, we take the customer as the center, to provide customers with the most scientific, the most reasonable, the most effective solution. With the principle of win-win cooperation and the majority of customers work together to create a better future.
Advantages of container houses
1. Can be moved
Container houses can change places without changing houses. When you need to change places, you can find a moving company (or a large truck or a large trailer) to move the container directly to the place where you can make it, saving you the trouble of finding a house, buying a house, and decorating.
2. Can be assembled
Container houses can choose one-bedroom, one-bedroom, three-bedroom, three-bedroom, twobedroom and other specifications according to their own needs.
It is only necessary to purchase enough containers for assembly. Many of the sites that are temporarily occupied by workers are container houses.
The type of assembly of container houses can be selected according to the number of workers at each site.
3. Cheap price
After the general decoration of the container, the inner cover area is about 13 square meters, and each container is 12,000 yuan, which is close to 900 yuan per square meter. Compared with the current price in many places, it is very cheap.