Product Information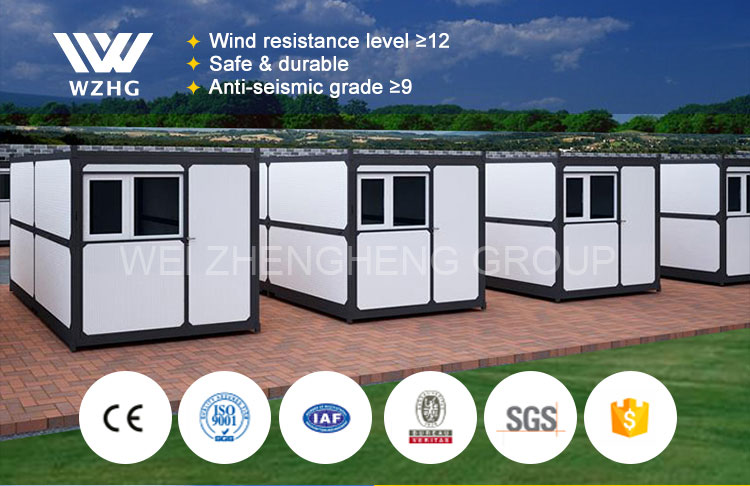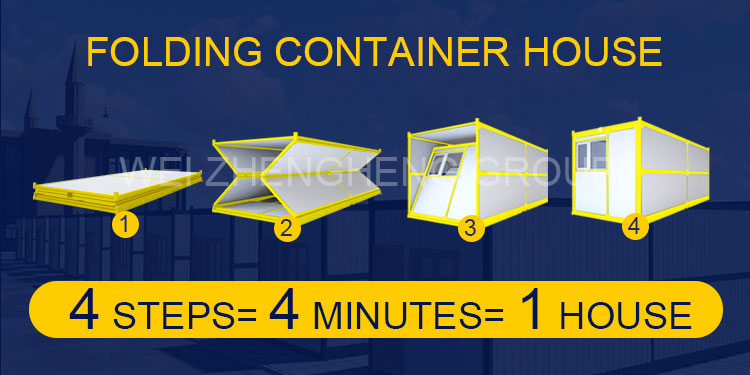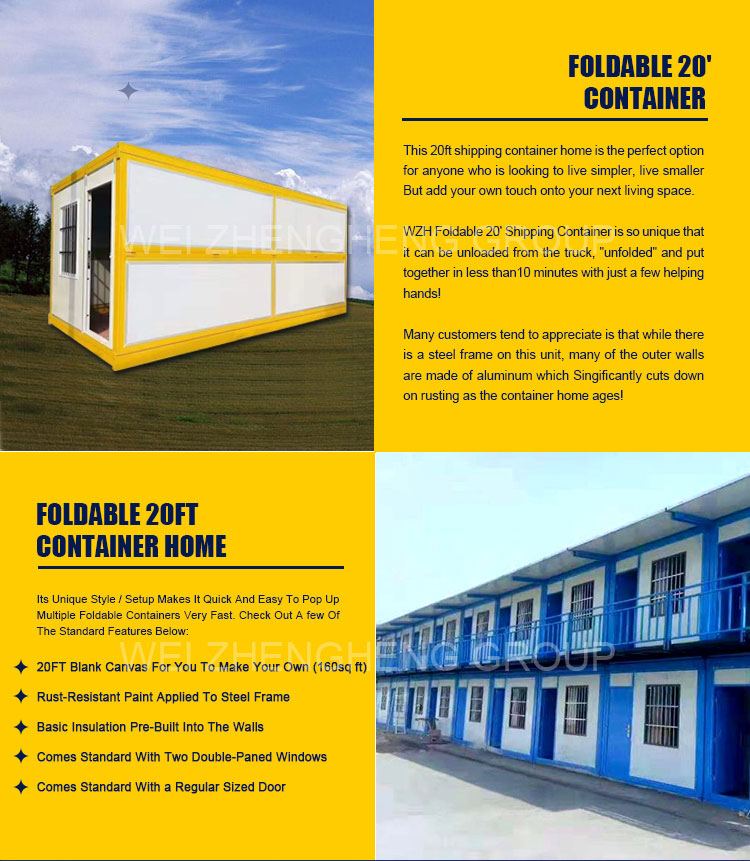 20ft cheap and durable folding container house
Features :
1. High Quality: Succeed Certificated by JIS , (another company is Baosteel)
2. All Size Available: Regular or unusual
3. Cooperative Partners: All kinds of steel mails(state-owned, medium, small size) with all level products
4. Mature Teamwork: Complete and orderly team structure, including rich-experienced leader and energetic fresh blood
5. Export Ability: Having good exporting ability and relative exporting qualifications
6. Reasonable Price: Able to give you price
7. Multiple Payment Terms: T/T, T/T and L/C, T/T,etc
8. Delivery: 30 days after receiving the balance payment
Applicatons :
1) Can be usedas dormitory temporary hospital toilet office storage room etc
2) Can be installed in a short time assembled by bolts with a high intensity
3) Can be used repeatedly with a life span of more than 15 years
4) With a well-sealed and reliable structure water-proof fire-resistant moisture-proof and anti-corrosive
5) With supporting facilities such as washbasin shower air-conditioner, socket and so on;
6) The special design enables to carry this container house in a whole without damages, so it's quite suitable for movable projects.we are flat pack container manufacturer provide expandable container house,we can guarantee quality.
Detail Specification
Internal : 5650*2370*2300 mm
External : 5800*2500*2450 mm
Floor Frame : 270*2.5 mm profiled steel
Roof frame : 170*2.5 mm profiled square tube
Corner Post : 155*2.0 profiled square tube
Ceiling : 50 mm eps / glass fiber sandwich panel
Wall : 50 mm glass fiber or EPS sandwichpanel
Floor : 15 mm fire-proof board + PVC floor
Window :double glazed PVC window , 2 pcs per set
Door: Standard fire-proof door , 1 pcs per set
Electrical : China standard or as request .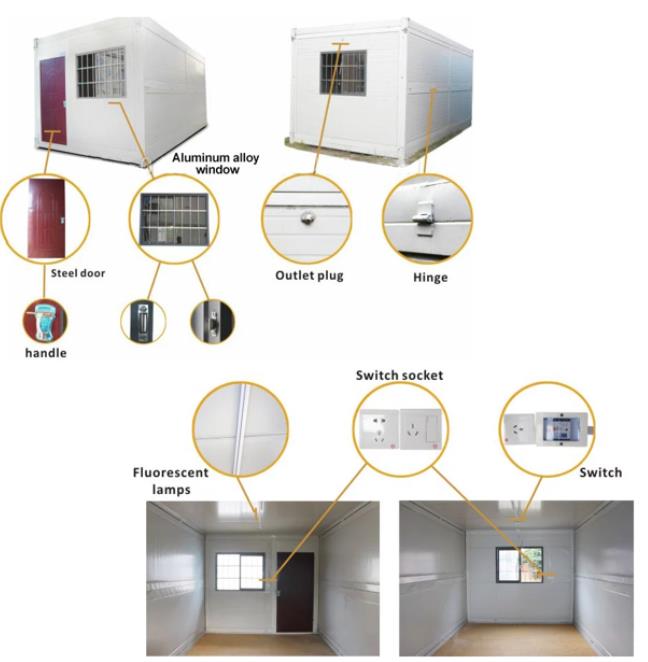 Assemble
Fast and easy to assemble the house , 15 mintues is enough .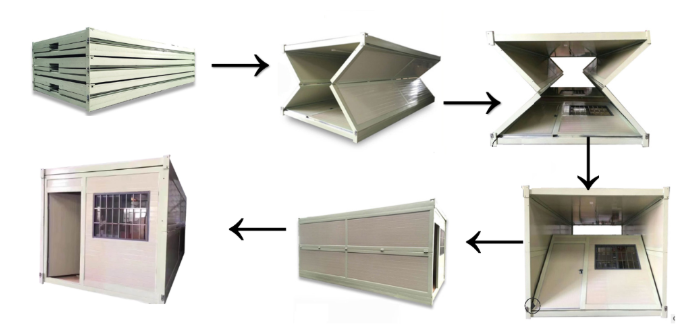 Transport :
It will packed in the standard seaworthy package , then loading in container , 10 set/40 HQ.
Or transport by truck .